Kind of like Phillip K. Dick's premise for "We Can Remember It For You Wholesale" mixed with Charlies Angles.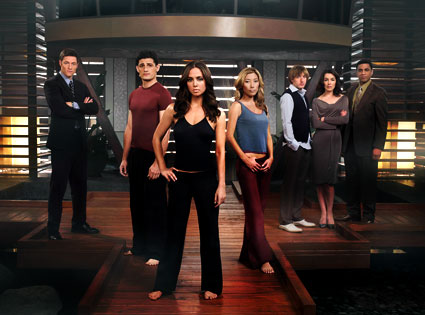 TV auteur Joss Whedon plays with the ultimate blank slate in his new sci-fi series Dollhouse.

The show from the creator of Buffy the Vampire Slayer and Firefly revolves around a mysterious organization that erases the memories of men and women — so-called Actives — and imprints them with a different personality for each "engagement."



Programmed with somebody else's expertise, the Actives render exotic services for weird clients, then forget all about the mission once they return to their spa-like headquarters.

The catchy premise of the show, which premieres Friday on Fox, gives Whedon a nearly endless canvas for exploring sex, murder and other complicated ares of human existence.
More here from Wired Magazine's
Hugh Hart
.