I'm not a fan of Republicans.
Not particularly a fan of Arlen Specter.
However, when he essentially tells Ingraham to "pound sand" when she insinuates that he's being bought-off in some way, you've got to give the man some credit.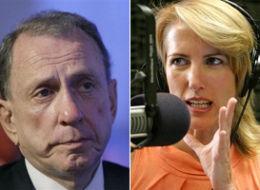 *click to activate video link*
If only from this brief excerpt, we get the feelin that Specter doesn't give one droplet of the toilet-nasty what right-wing talk radio ideologues, like Ingraham, have to say about the stimulus packages.
Primarily because they have about as much economic know-how as I have working knowledge of space travel.
More
here